Halverson does a variety of projects which include schools, both public and higher education, medical facilities, historical renovations, sensitive data storage and churches. Below are some examples of recent Halverson work.
7302 S Bingham Junction Blvd, Midvale, Utah
Medical Warehouse and Distribution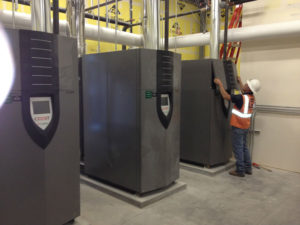 Summary: This was a LEED Gold, Fast Track project. This project was just over 300,000 Square feet and has Lochinvar Commercial Condensing Boilers and Trane Water Cooled Helical Rotary Duplex Chillers. This distribution facility for IHC streamlines their distribution of medical supplies to 23 hospitals and 165 clinics in Utah and Idaho.