HALVERSON MECHANICAL INC.
was started in 1920 and has been involved in the construction industry (mechanical contracting, plumbing, heating, process piping, medical gas piping) for 100 years. We are licensed in Utah, California, Idaho, Nevada and Wyoming. During such time, we have learned the importance of and developed the abilities necessary to insure the following aspect of a project:
MANAGEMENT OF SUB CONTRACTORS:
Halverson Mechanical invites only subcontractors that we have experience with and know they are capable of completing jobs on time, within budget and have the financial stability required. Our management team is fully aware and is committed to effective communication with our subcontractors. We also emphasized the following: Reinforce expectations weekly at each meeting, discuss project risks and mitigation with the entire team for total team buy-in, and regularly monitor subcontractor performance and adherence to proper safety practices during the project.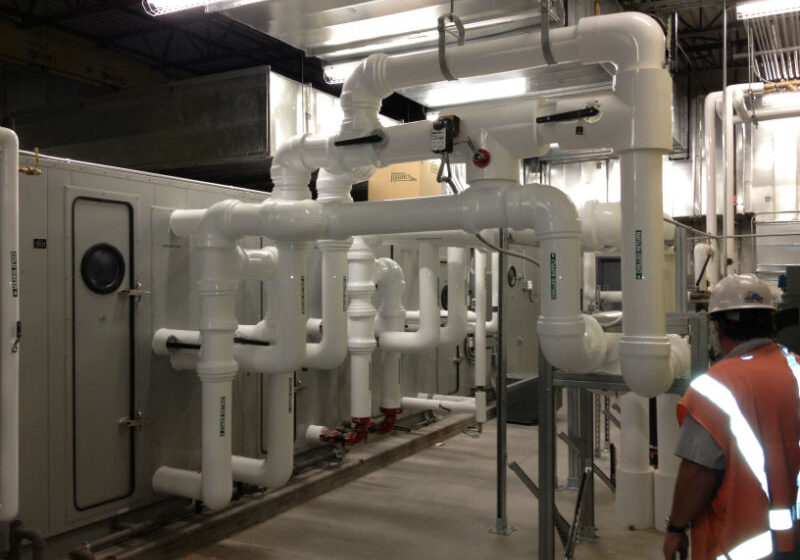 KEEPING PROJECT ON SCHEDULE & COMPLETING ON TIME:
We have been involved in various types of schedules from fast track to traditional as well as projects requiring accelerated schedules. This has included working two and three shifts with specific overtime schedules, as the situation requires. We have been able to successfully minimize manpower limitation due to proper project management along with prefabrication and working closely with the construction team in order to anticipate the necessary resources and allocate accordingly. To avoid any delays because of long lead items Halverson Mechanical Inc. management team promptly orders all materials and equipment for a project when awarded a contract or receives a letter of intent. As the project dictates, the materials and equipment are released to the job site. Our project team is committed to the timely development and submission of a project schedule. Our team also realizes the effectiveness of communicating the overall schedule, mile stones and objectives with all participating parties. We prefabricate duct and piping where possible and store in lay-down area. If it is determined that storage or lay-down space is not available, storage will be handled at an off-site location and delivered when required. We view this prefabrication and storing of materials as vital so that timely installation of the required systems can begin as soon as the areas become available.